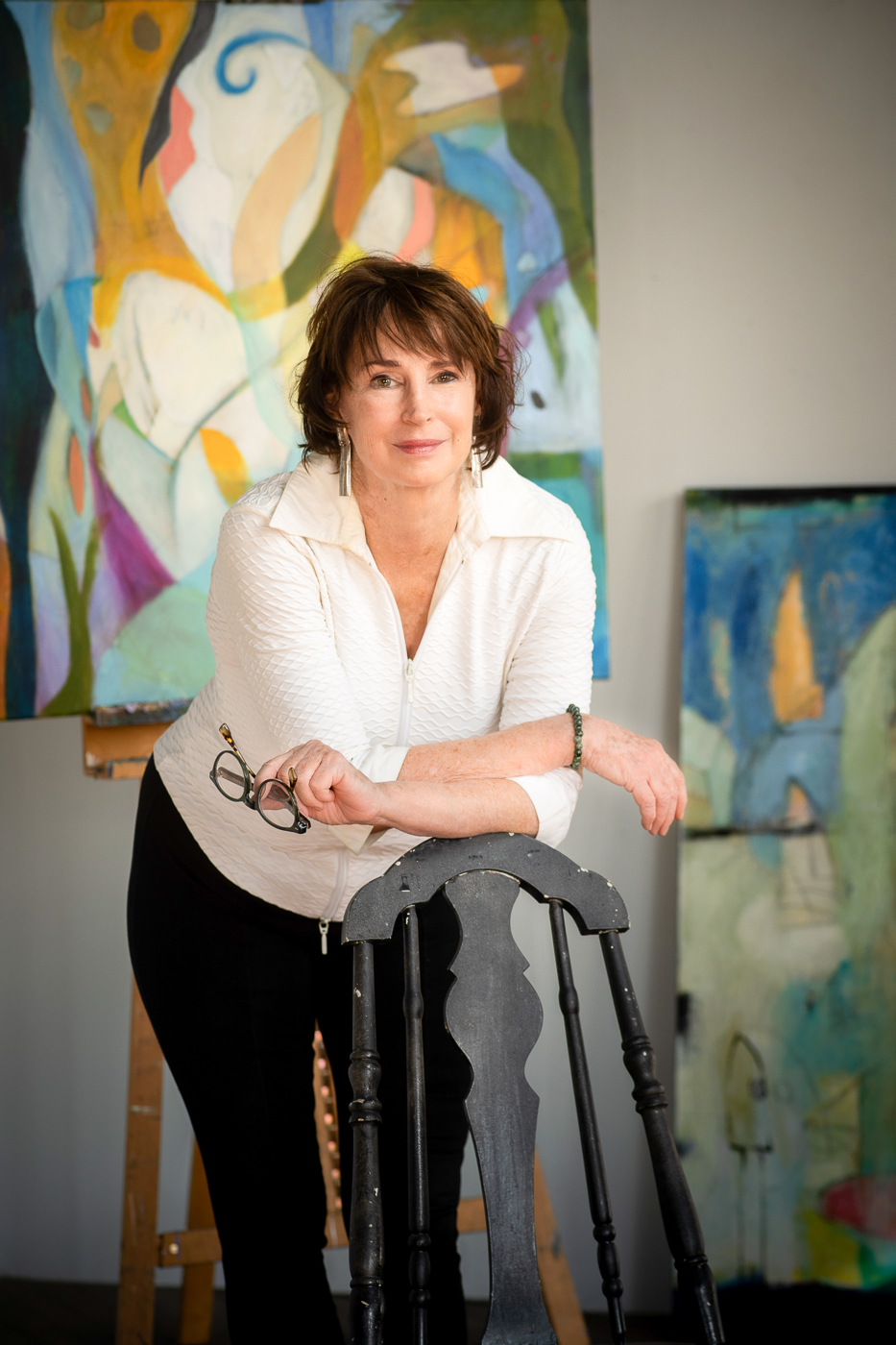 A Life's Work
Being both a painter and an illustrator has given M.P. Wiggins an opportunity to live in many different worlds. She has worked with publishers and art directors to create art for magazines, books, posters, calendars, and CD covers. For 7 years she had a stock illustration site "TheSpiritSource.com", that provided images from a large group of talented artists for the publishing trade.
But her first love is painting, although "painting" may not be enough of a word to describe the building up of a canvas with paper, found objects, paint, charcoal, more paint, and varnish. Paula received a BFA from the University of Cincinnati and continued to learn by attending other schools and workshops: the Art Academy of Cincinnati, Arrowmont School of Arts and Crafts and the Fine Arts Work Center in Provincetown, MA.
"Paula Wiggins' work deals more abstractedly with personal experience, in compositions so perfectly rendered that they mirror the mind's selection through memory, a sorting-out process that leaves the nuggets and often eliminates the chaff. She uses musical notations and parts of scores as well as printed newspaper material in her collages-often superimposed upon the alphabet, a primal and primary intellectual structure, and brilliant reds, purples and greens to suggest emotional states through artist representation."
Click here to view Paula's Resume.
Representation
Wheelhouse Art, 2650 Frankfort Avenue, Louisville, KY 40206.
Art Design Consultants, 1013 York Street, Cincinnati, OH 45214
Eisele Gallery, 6936 Madisonville Road, Cincinnati, OH 45227